KnowledgeBase
KnowledgeBase : HOWTO's
How to configure L2TP over IPSec on your firewall
This section contains information about the parameters required to define the VPN tunnel.
Default Policy will by default be pre-configured with factory settings. You'll have to create a new policy for L2TP.
L2TP VPN Policy Settings
Go to VPN --> IPSec --> Policy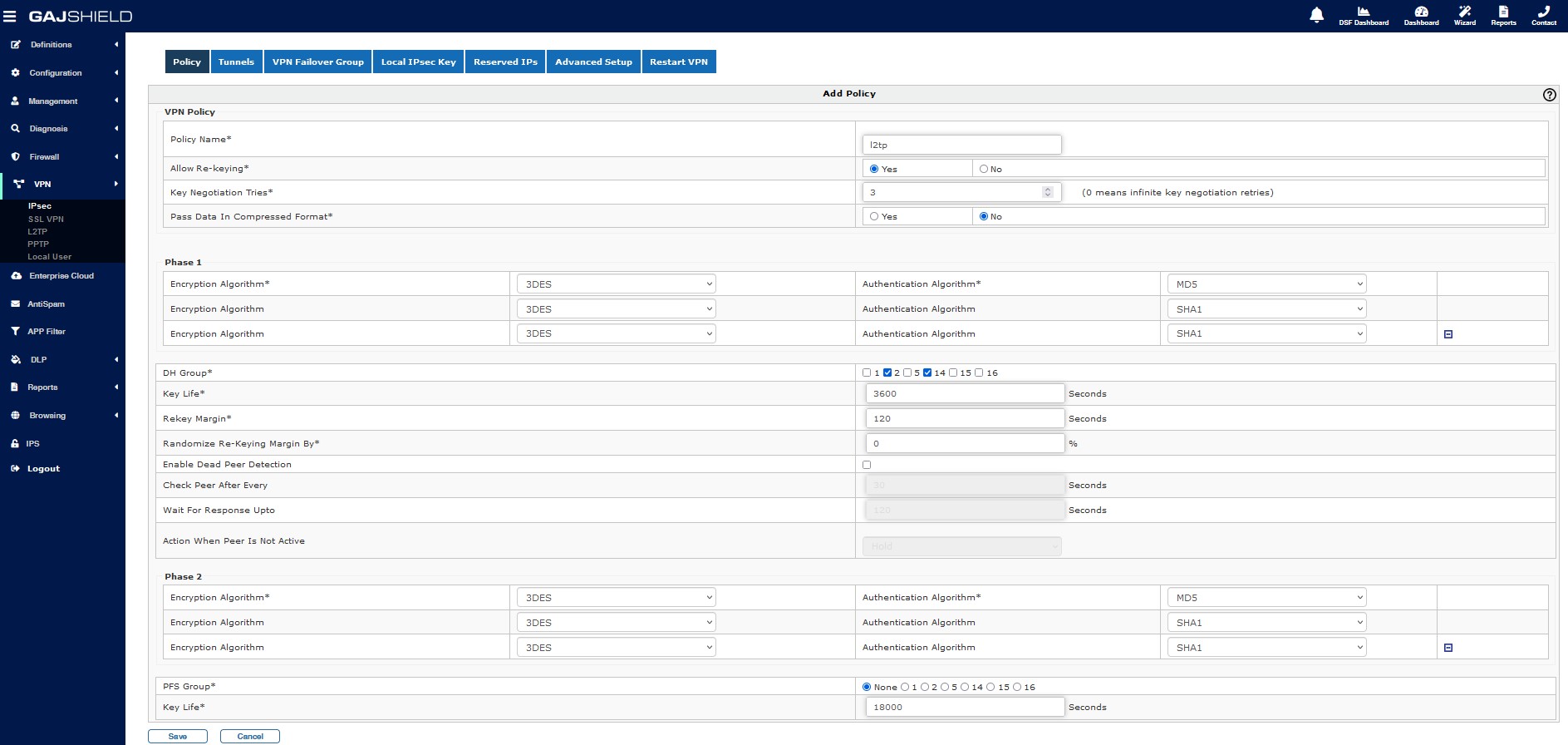 Note- Policy configuration is required to setup a L2TP tunnel. You can configure L2TP with both ISPs
L2TP VPN Tunnel Configuration
Go to VPN --> IPSec --> Tunnels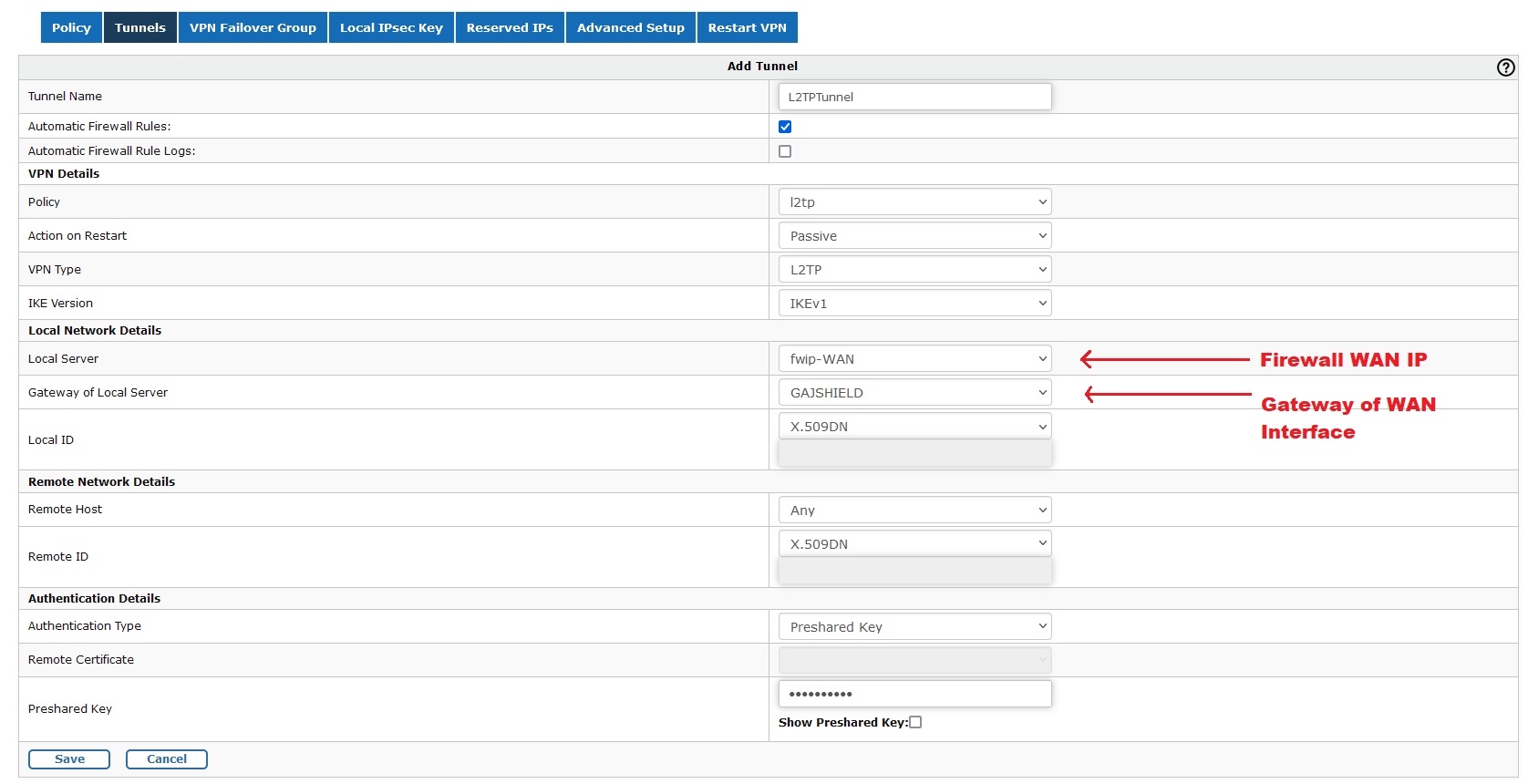 Note- You'll have to select L2TP in VPN type option since the configuration is L2TP over IPSec.
3. L2TP Configuration
Go to VPN -> L2TP -> L2TP Options

Specify the following fields:
Server IP: Public IP of Firewall.
IP Range: When Users connect through VPN, that time users get the IP address from the above defined range.
Local IP: Firewall local LAN IP.

4. Create a VPN User
Go to VPN -> Local User -> VPN Users

You can create a new user or modify an existing VPN user

5. Rules for L2TP VPN
Go to Firewalls -> Policies -> Rules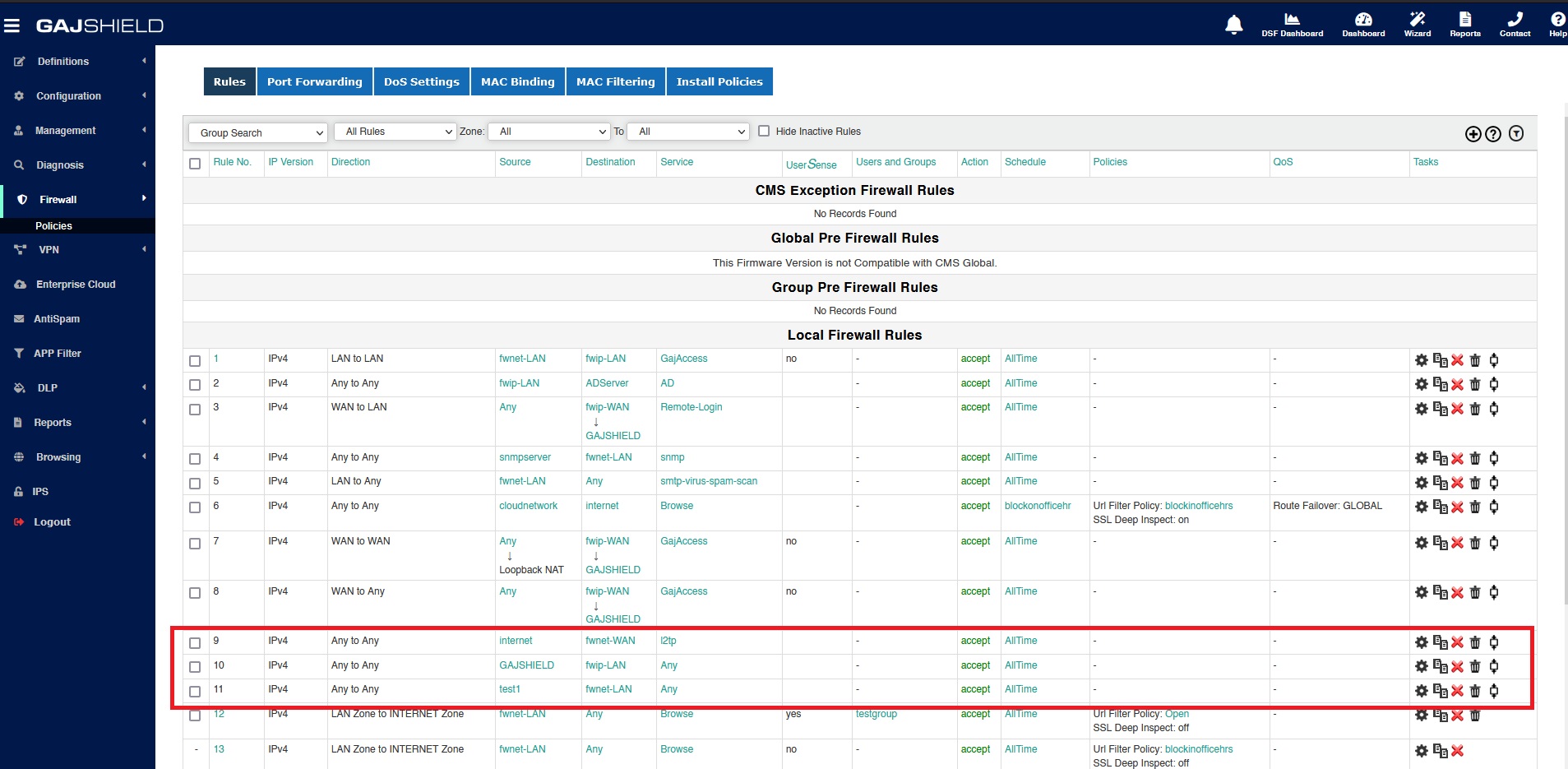 Configure the 3 rules as specified above.
NOTE: If a user has 2 ISPs, he will have to configure 2 tunnels, second time with the second ISP as the destination. (If user wants to configure L2TP with both the ISPs)

Attached Files:
How_to_configure_L2TP_over_IPSec_on_your_firewall.pdf