KnowledgeBase
KnowledgeBase : HOWTO's
How to add local groups on GajShield firewall?

GajShield Firmware: 2.5 and above

To add local groups on GajShield Firewall login into your firewall using your regular administrator username and password.

Click on Browsing - User Settings - User Groups and then click on '+'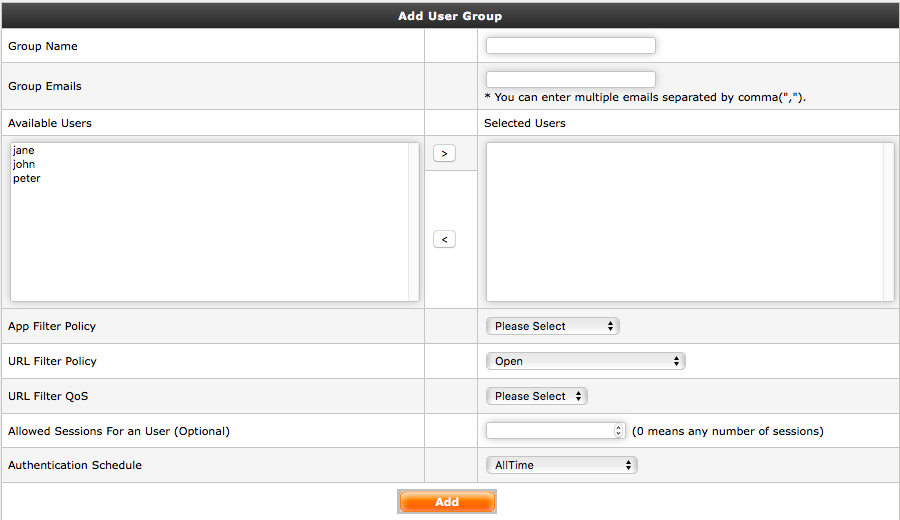 Provide the Group Name, Group Email Addresses. Select the users who are part of this group. You can also provide the Application Filtering policy, URL Filter filter and QOS policy too. Finally, provide how many multiple simultaneous login session, you would like the users in the group to have. Also provide the authentication schedule i.e. time schedule during which these users are allowed to authenticate.

After providing the information, click on 'Add' to create the new group.