KnowledgeBase
KnowledgeBase : HOWTO's
How to block sexual / pornographic content on GajShield ?
Firmware Version: 2.0 and above
To block sexual content on GajShield, follow these steps
Create a URL Filter Policy which blocks Sexual Content
Use this policy in a rule to block this content for a user/group or for your entire organisation
Create a URL Filter Policy
Go to Browsing : Policy : URL Filter Policy and add a new policy to block sexual content.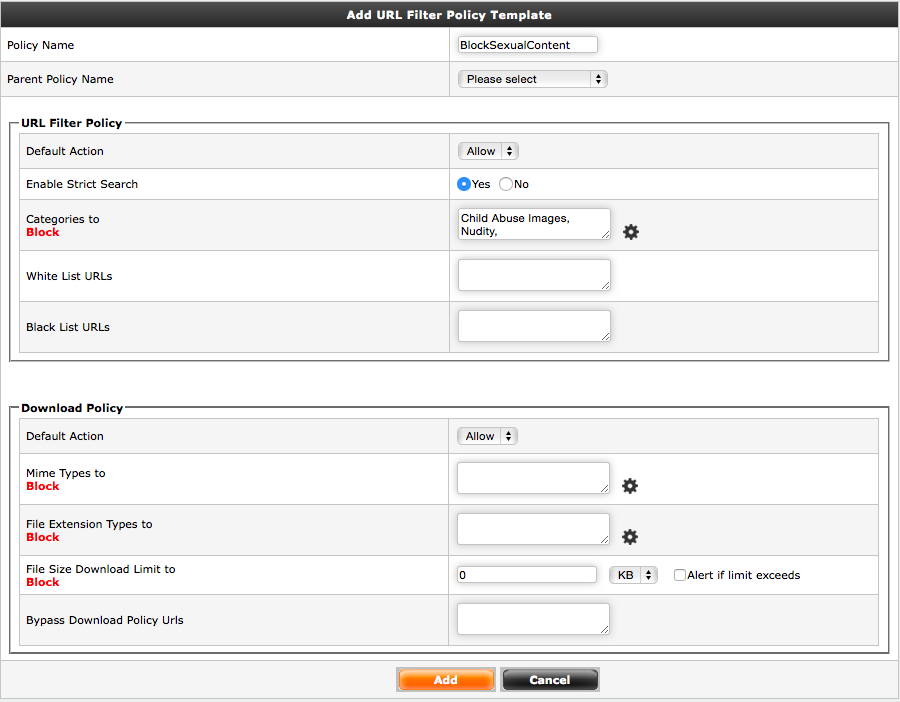 Provide Name: Provide a name to this policy. This will be used while creating a rule in your firewall policy.
Default Action: Should be set to 'Allow'
Categories to Block: Select the following categories as shown in the below image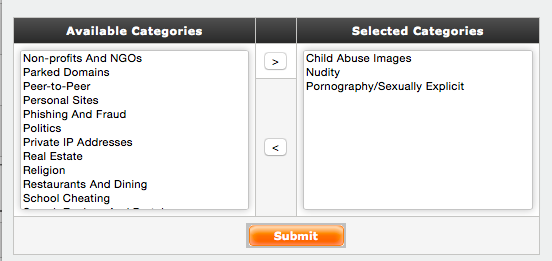 Finally, click on 'Add' to save this policy
After creating policy, you need to use this policy by adding it in a firewall rule. After providing the relevant information, like source address, destination, you can also select the users/groups on which this policy can be implemented.

You need to then select the URL Filtering Policy created above in the 'Advance Policy'.


Click on 'Add' to save this rule and finally 'Install Policy' to implement this policy.