KnowledgeBase
KnowledgeBase : HOWTO's
How do I update customer account details ?
You can update your existing Customer Account details by following the steps given below.
1. Browse to https://license.gajshield.com and logon with the current credentials.
2.
Go to Account details to change the registered details.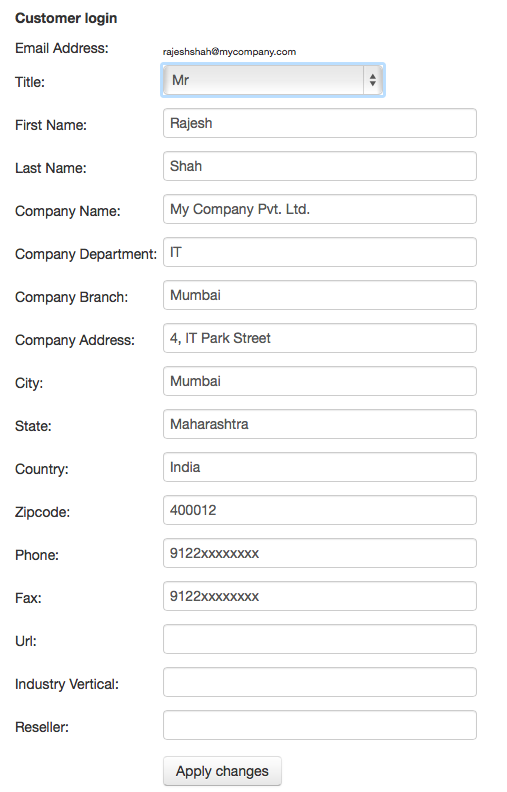 3. Click on 'Apply changes' to save the changes.


Attached Files:
EditProfile.pdf