KnowledgeBase
KnowledgeBase : DC / NU Series
I have forgotten password of GajShield Customer Portal. What do I do now?
If you have forgotten your Password of GajShield Customer Portal, follow the steps mentioned below
Step 1: Go to the URL https://license.gajshield.com and select 'Lost Password'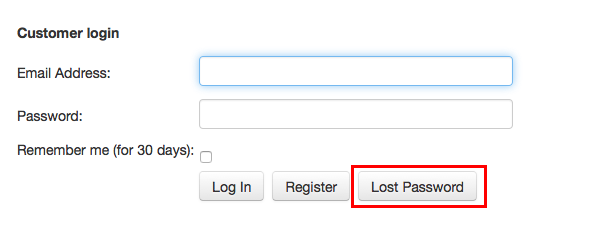 Step 2: Specify your registered Email Address and click on 'Request Reset Password'

Step 3: Click on the link provided to your email address to reset your password.